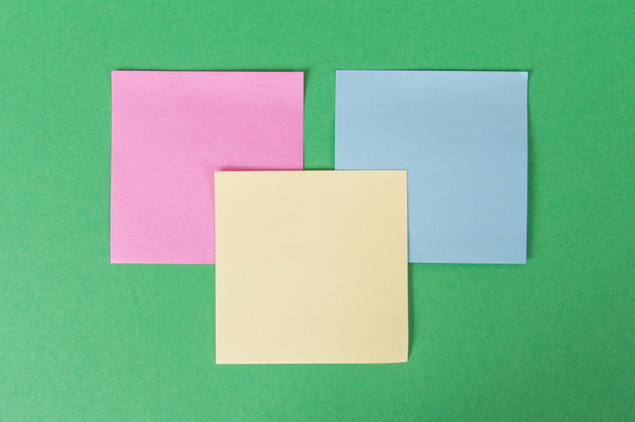 By Tiffany Sorensen, Varsity Tutors' Contributor
Take on these three tasks to help set your college application apart from the crowd.
Statistics reveal that college admissions officers are receiving more and more applications each year. Because of this trend, it is more imperative than ever to make your application stick out from all the rest.
This is how to avoid being just another name: perfect your application essay, try a new after-school activity, and attend a college interview.
Get details on the best ways you can approach these tasks below:
1. Write a solid, unique essay
How can you make your essay different from all the other thousands of essays that admissions officers read? And how can you avoid making it sound like just a list of your academic accomplishments?Many would agree that the most captivating essays are those with a unified theme or an extended metaphor—for example, nature, colors, travel, etc. A well-chosen theme or metaphor can tie your essay together while giving it a whimsical literary feel. In a sense, your essay should read somewhat like a story—it should have a clear beginning, middle, and end.
With your essay, you should aim to achieve two things: entertain college admissions officers and show them something special about yourself. The college application essay is not meant to solely showcase your many skills and endeavors; that is what your resume serves to do.
2. Step outside your comfort zone
If a stranger looked at your academic credentials, he or she might notice a pattern. A high grade in Calculus and involvement in the Math Honors Society indicate an affinity for mathematics. Volunteer work at a hospital and tutoring in biology suggest a student may want to study medicine.There is nothing wrong with demonstrating development or interest in one particular area. However, admissions counselors look for evidence of a well-rounded personality. You should participate in a range of activities that will stimulate and cultivate various aspects of life.
If you are only involved in activities related to science, why not join a theater group or an intramural sports team to mix things up? Instead of focusing merely on English, consider learning a foreign language or joining the debate team. Universities want students who have comprehensive knowledge and a broad outlook. One of the ways to achieve this is by stepping outside one's comfort zone. Do what you excel in, but also branch out by trying something new and interesting. You will thank yourself later!
3. Impress at the college interview
One of the sure-fire ways to leave a great impression on admissions officers is by nailing the college interview. Given the abundance of paperwork that admissions officers must sort through, a dynamic in-person encounter can help make you a more memorable applicant. Admissions officers look for students who are enthusiastic, respectful, and knowledgeable about the university.Although a great interview cannot guarantee your acceptance to a school, it can have a positive effect on your application. A stellar interview can sometimes be enough to "tip the scale" in your favor if admissions officers are unsure about you.
On the other hand, coming across as impolite or apathetic during the interview can certainly work against you. Failing to attend or refusing a request for an interview can also diminish your odds of acceptance.
The college interview is a precious chance to be more than just another application. If possible, schedule a college interview and use it to your advantage. A remarkable personality can only give you bonus points. Just be sure to research the college beforehand!
By now, you should have noticed a motif: for an extraordinary application, you need to show off some personality. You can let your personality shine through with an imaginative essay, a distinctive extracurricular activity, and a private interview. To get noticed, you have to be bold and different!
Tiffany Sorensen is a professional tutor and contributing writer with Varsity Tutors, a live learning platform that connects students with personalized instruction to accelerate academic achievement.
Need money to pay for college?
Every semester, Fastweb helps thousands of students pay for school by matching them to scholarships, grants and awards for which they actually qualify. Sign up today to get started. You'll find scholarships like the $2,000 "No Essay" Scholarship from Niche, a scholarship open to all U.S. students and those planning on enrolling within 12 months.